Holiday Programme for sKids Whenuapai – April 2022
Please see attached the Holiday Programme flyer for April 2022 at sKids Whenuapai. Please get your bookings in for this as soon as you can by going to the following link: https://enrolmy.com/skids-whenuapai/activity/6-Term_1_2022_Holiday_Programme_14_29th_April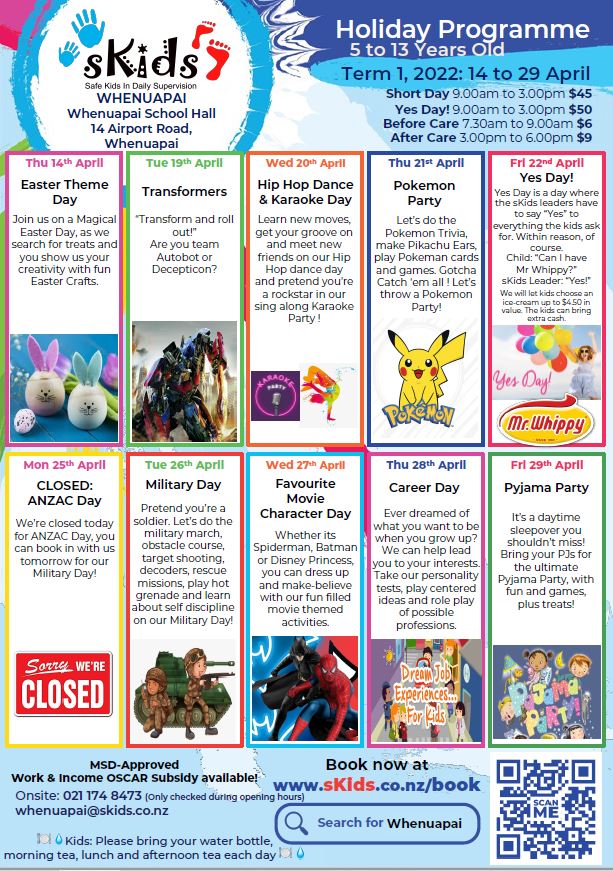 Please see the following notes in preparation for the April 2022 Holiday Programme:
No Devices – Can we please ask that no devices are brought to the programme (except when they need a phone for emergencies, but then the phones need to stay in their bags throughout the time they are at the programme, this is also at the parents/caregivers/children's own risk, and we accept no responsibility for these devices).
Masks – This is a reminder that just like at school, children in Year 4 and up need to wear a mask while they are inside at sKids.
Important things to remember:
At the Holiday Programme please have your children bring morning tea, lunch and afternoon tea. Although we do provide a helping of fruit every afternoon.
Your child will also need:
Water bottle
A rain coat
Sunscreen/sunhat
A jersey
Spare change of clothes*
* We recommend bringing a change of clothes every day in case of wet weather or messy activities.
** Please make sure that your children's clothes (especially shoes, and layers that they tend to take off, like jackets) are labelled with their name.**
Please don't hesitate to contact us if you run into any problems, we're here to help.
Please note, spaces are limited, so please get in quick.
Before and After School Care for Term 2, 2022
The before and after school care programmes are also now already bookable for Term 2. Flyers for these programmes also attached.
The link that will take you directly to the booking page for Term 2 Before/After School Care is as follows: https://enrolmy.com/skids-whenuapai/book-now/7-sKids-Whenuapai-Term-2-2022-Before-and-After-School-Care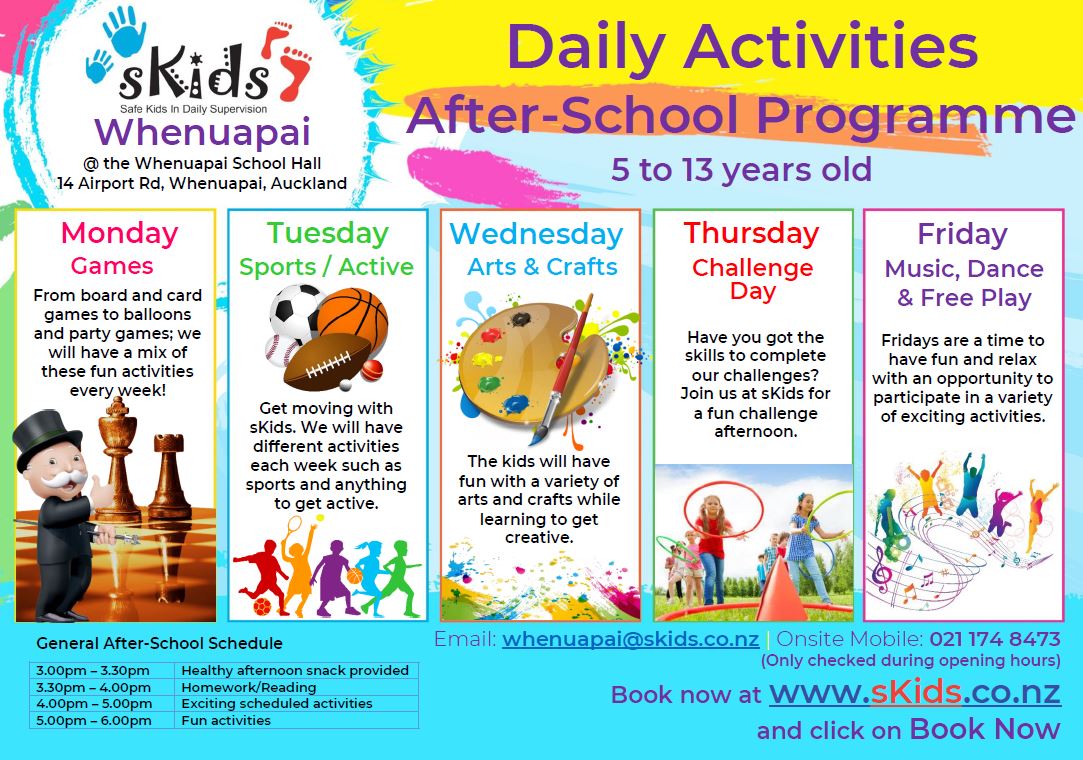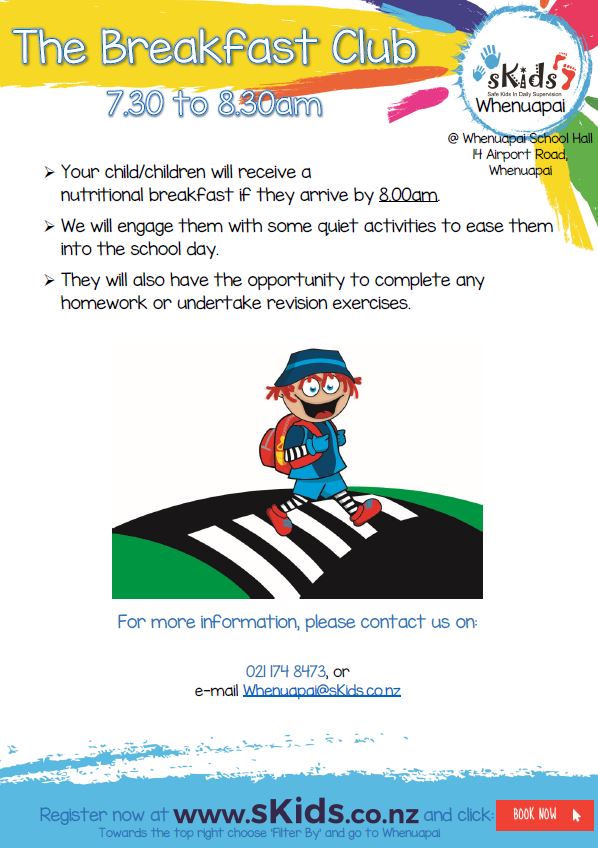 Teacher Only Day on 7 June – sKids Whenuapai open all day 7.30am to 6pm
Please see attached flyer about this day.
Whenuapai school will be closed for instruction on Tuesday the 7th June 2022, sKids Whenuapai will be open all day 7.30am to 6.00pm, bookings can be made by going to the following link:
https://enrolmy.com/skids-whenuapai/book-now/8-7-June-2022—Whenuapai-Teacher-Only-Day—sKids-Open-730am-to-6pm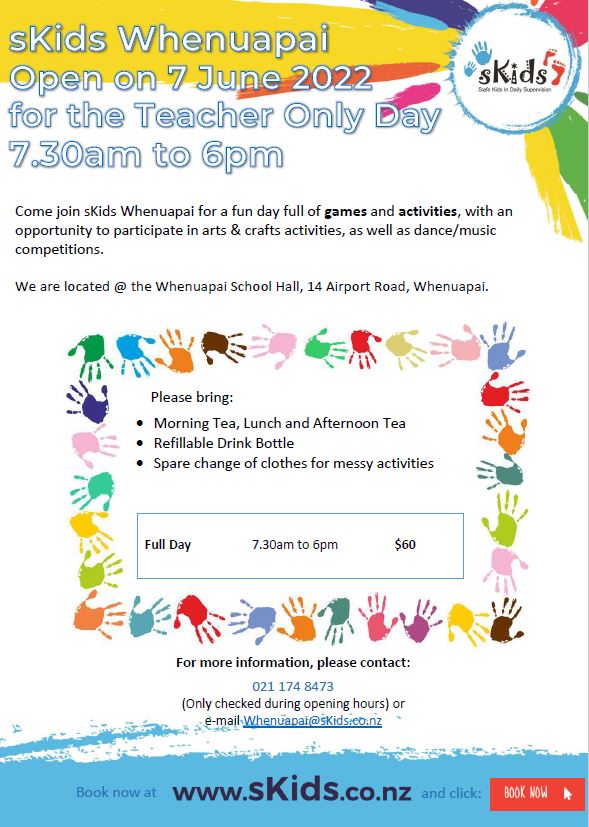 If you have any questions then don't hesitate to contact us.
Kind Regards,
The sKids Whenuapai Team
M: 0211748473 (Will only be answered/responded to during programme opening hours).