Community Vaccination Pop-up in Hobsonville Point TOMORROW!
1pm – 3pm Wednesday 10th November 2021
On your lunch or afternoon tea break, come to the carpark outside HPSS to get vaccinated. Super convenient, walk-in, no appointment needed.
If you got your first shot on Super Saturday, this is great timing to get your second! If you're not yet vaccinated, nau mai haere mai, come and be supported by the wonderful HealthWest community nurses.
Coffee & kai provided thanks to the manaakitanga of local businesses Barfoot & Thompson and Siamese Doll. And there will be lollipops, too!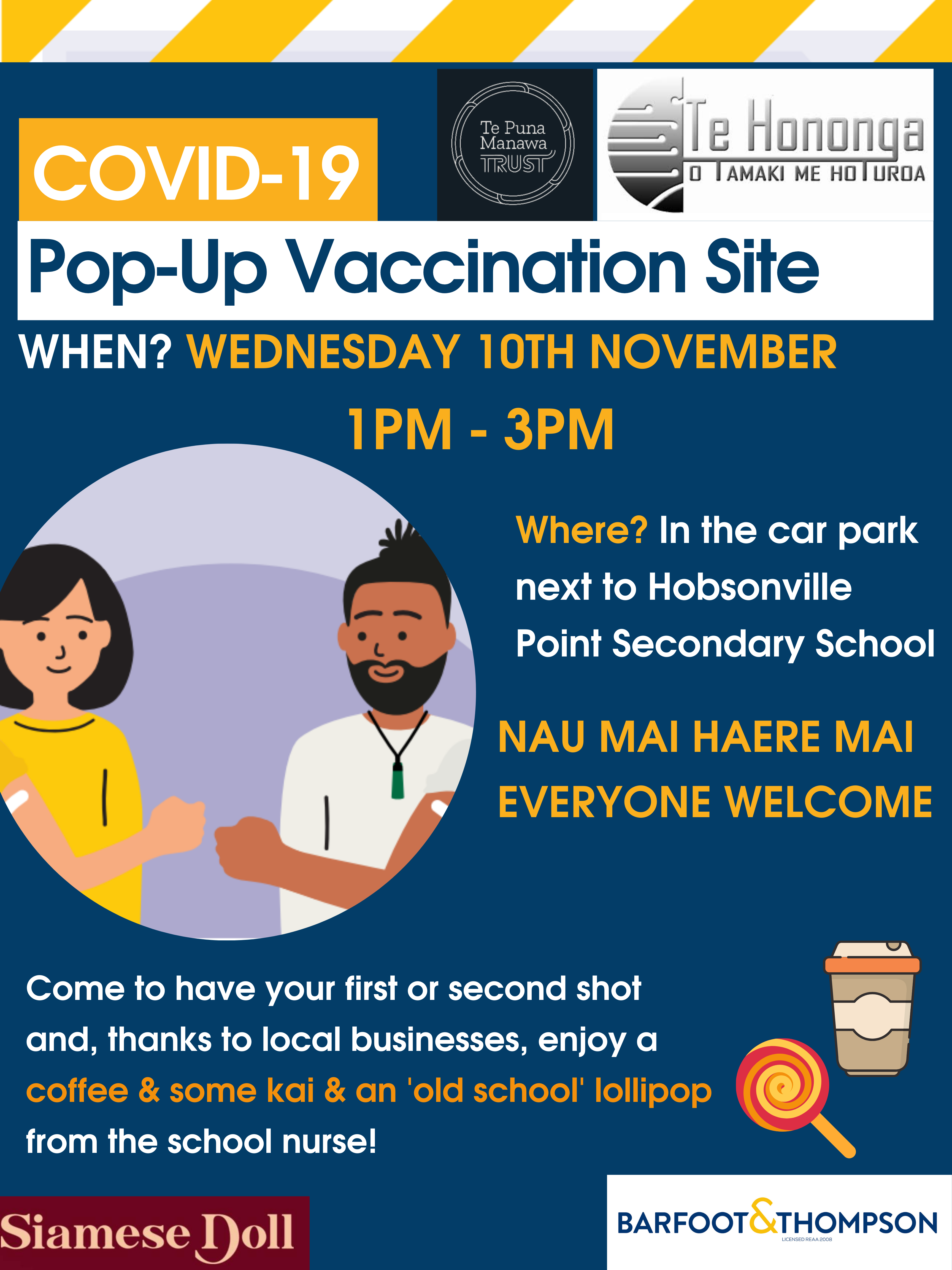 .